Using Enhanced Ecommerce
Enhanced Ecommerce is extremely powerful, and not just for ecommerce businesses. We've used Enhanced Ecommerce for Recruitment companies, allowing the client to track their job application rate, much like you would a shopping or checkout flow. We're an agency who likes to think outside of the box, to deliver the best results.
What can Enhanced Ecommerce do?
Understand customer-shopping behaviour
Where do your potential customers leave the buying process.
Win customers back with one-click Remarketing
Enhanced Ecommerce makes it even easier to identify the shoppers who are of value and with just one-click set a remarketing list to bring them back.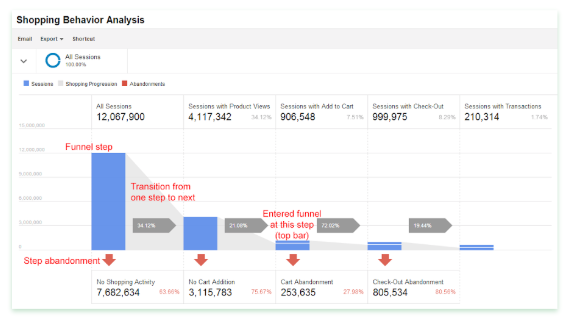 Powerful, new metrics
The new reports introduce some powerful new metrics. 
Product Detail Views
Products Added
Cart-to-Detail ratio - how many people are taking the next step after viewing a product
Buy-to-Detail ratio - how many actually purchase after viewing this product
Use new data points to create prospecting attributes
Identifying users who have not yet purchased but showed intent can be used to build targeting lists for similar users